Australian Iaido Seminar & Championships 2021
12 – 14 June 2021
29th Australian Iaido and 20th Australian Jodo Championships, Seminar and Exam
Tallebudgera Recreation Centre, 1525 Gold Coast Hwy, Palm Beach, North QLD 4221.
The event will take place over three days and includes a Dan Grading, the 29th Australian Iaido Championships, a ZNKR Iaido Seminar and a Koryu Iaido Seminar.
Day 1: Saturday 12 June
AKR Iaido Dan Grading & 29th Australian Iaido Championships
Day 2: Sunday 13th June
ZNKR Iaido Seminar
Day 3: Monday 14th June
Koryu Iaido Seminar
………………………………………………………………………
The Japan Kanji Aptitude Test – Kanken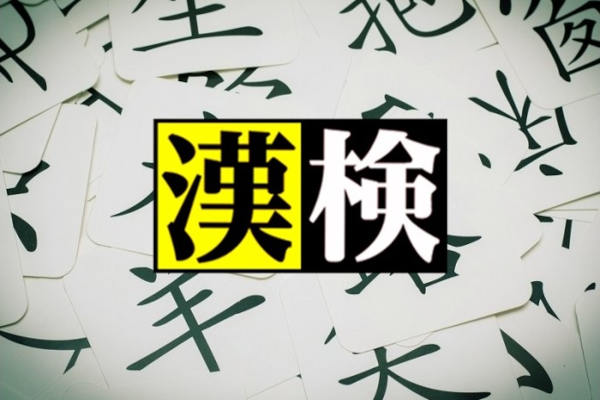 26th June 2021 | Brisbane
Commonly known as the Kanji Kentei (漢字検定), or the shorter Kanken (漢検), The Japan Kanji Aptitude Tests are conducted three times a year, and vary from level 10 (80 characters) to level 1 (6000 characters).
The test examines not only the ability to read and write kanji, but also the ability to understand their meanings, to use them correctly in sentences, and to identify correct stroke order. Although the test was originally developed for native Japanese speakers, non-native speakers may also take the tests.
The test is administered by the Japan Kanji Aptitude Testing Foundation (日本漢字能力検定協会, Nihon Kanji Nōryoku Kentei Kyōkai)
Levels from 7 upwards are Ministry approved. Though designed for Japanese students, it is equally possible for non-natives to take and pass these exams.
Brisbane Test Centre | The exam in Brisbane is conducted by Tak's Tutoring
Test Centre | Coorparoo Secondary College, (Cnr Stanley Street East & Cavendish Road, Coorparoo

Registration is required by 23rd May 2021.
Levels 8 – 10 | 40 minutes | 1PM
Levels 2-7  | 60 minutes | 1PM
………………………………………………………………………
CHAKAKAI – tea ceremony and flower arranging experience
11th July 2021
The Australia Japan Society is delighted to host a tea ceremony and flower arranging experience. Come and bask in the glorious Gold Coast Hinterland, drink tea, and arrange flowers with two of Australia's best instructors.
10:00am | 44 Range Rd Mudgeeraba | $75 per person includes light lunch and all materials
Instructors: – Urasenke Tea Ceremony by Margaret Price
Sogetsu Flower Arranging By Chieko Klerkx
For enquiries: -David Shield | David.shield@bigpond.com
Places are strictly limited to 12 people, please book early to avoid missing out.
………………………………………………………………………
AJS-Q's  Conversations from Japan Event
17th July 2021

You are invited to join the AJS-Q 's Q & A with Kylie and Tiffany Johnson, authors of the recently published Utsuwa  – Japanese objects for everyday use. 
Come and enjoy macha sponge with tea or coffee while being taken on an armchair journey down narrow lanes and backstreets into the studios of the Japanese artisans and makers featured in this beautiful book.
Copies of the book as well as works by some of the Japanese artists will be available for purchase in the gallery.
This boutique event will be held in the studio of paper boat press gallery and is limited to 20 attendees.
10:30 AM | paper boat press gallery | 60 Ashgrove Cres. Ashgrove
Please register at execsec@austjpnsoc.asn.au to join the event.
COVID protocol will be observed at this event.
………………………
Compassionate Grounds: Ten Years on in Tohoku
31 July to 21 August 2021 | Metro Arts, West End
"Compassionate Grounds: Ten Years on in Tohoku" is an exhibition of Japanese screen-based artworks that respond to the disaster and the transformed landscapes that represent irreversible loss and displacement.
The exhibition features works by:
Masahiro Hasunuma
Chaco Kato
Kyun-chome
Natsumi Seo & Haruka Komori
Masaharu Sato
Lieko Shiga
Motoyuki Shitamichi
Curated by AJS-Q member Emily Wakeling, a Queensland-based curator and art writer.
………………………..
AJS Careers Evening
10th August 2021

Come and listen to people who have learnt Japanese and have successfully utilized the language as part of their careers paths.
With strong trading ties between Japan and Australia, Japanese language skills will provide you with an edge in the workplace. There are so many industries in which Japanese language skills can prove to be a major advantage. Receive some valuable insights from those who have pursued fluency in the language, and utilised their Japanese skills across a number of industries.
A representative from the Consulate – General of Japan will also present information on next year's JET Programme. The JET program is a Japanese Government initiative, and has provided the platform for hundreds of Queenslanders to work in Japan, and deepen their understanding of Japan.
Presentations will be followed by a chance to mingle and chat with all presenters afterwards.
Online event presented through Microsoft Teams | details to be advised
Free