PO Box 2081 Kelvin Grove 4059 Queensland
Who We Are
Nizen's aim is to make MADE IN JAPAN healthcare supplements, functional foods, wellness products and cosmetics available globally – at affordable prices.
Japan is known for its high quality products. MADE IN JAPAN is almost a brand by itself and is synonymous with TRUST, CONFIDENCE and PREMIUM QUALITY.
Japanese people are known to live very long and are quite healthy. Their longevity, health and beauty are still like a secret to the world. Their love for nature and traditional food are remarkable too. Owing to its history of healthy food sciences, modern day research and innovative formulations Japan has Highest Quality of health and beauty products. But most Japanese health and beauty products are available only in few countries and that too of few product ranges. Nizen aims to break this hurdle and make premium quality Japanese health and beauty products reach out to maximum people across the globe.
320 Adelaide Street, Brisbane City QLD, Australia
私たちは日本企業の皆さまへ特化したサービスを提供しております。
日本企業に対する豊富な実績と経験から、日本ならではのダイナミクスを理解しているため、単なる法律の紹介にとどまらず、皆さまの事業環境や事業戦略に合わせた最適なアドバイスをご提供いたします。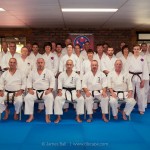 2/54 Kingston Drive, Helensvale QLD, Australia
The Gold Coast branch of the Okinawa Goju Ryu Kenkyukai is run by Damien Martin (6th dan) and Hannah Thornton (5th dan) at the Southern Cross Martial Arts Centre. This Gold Coast Okinawan Goju Ryu Karate dojo is located on the North end of the Gold Coast, at Helensvale, in a spacious, clean and modern training facility.
The Okinawa Goju Ryu Kenkyukai is headed by Masaji Taira sensei, Hanshi, 9th dan.
Damien and Hannah and a number of students travel to Okinawa annually to train with Taira sensei.
The Okinawa Goju Ryu Kenkyukai is renowned for its in depth study of the applications of kata.
The dojo is a part of the non-profit Southern Cross Martial Arts Association Inc