Australia Japan Society - Qld Inc
Enewsletter- February 2020
Gala Screening - JIMAMI TOFU
Come and see the award winning Okinawan film, JIMAMI TOFU, at Asian Food and Film, and feast on Asian food, this Valentine's Day.


Position Vacant - Consulate-General of Japan in Brisbane
The Consulate-General of Japan in Brisbane is looking for a new local employee for its Information and Cultural section.


Hike the Shio no Michi Trail
AJSQ Corporate member - ShumiStay Japan - is offering an opportunity to experience the Japan less-travelled, with a unique adventure holiday in Nagano, the mountainous heart of Japan, for stunning scenery and an in-depth cultural experience.


Kobe Prepares to host Australia's Paralympic Team
The City of Kobe is currently preparing to host the pre Games Camp for Australia's Paralympic Team, in the lead up to the 2020 Paralympic Games in Tokyo.


Kobe was chosen from four cities in Japan because it was able to provide the most wheelchair accessible accommodation together with excellent accessibility to training and recovery facilities.


Madman Anime Festival Brisbane 2020
Madman Anime Festival is a truly unique event that brings all things anime and Japanese culture to you!


Featuring international guests and exhibitors, cosplay, and super exclusive anime events, Madman Anime Festival has something for every anime fan. Brought to you by Australia's biggest name in anime, Madman Entertainment, together with Australia's #1 anime streaming service AnimeLab …


35th Anniversary of Brisbane Kobe Sister City Relationship in 2020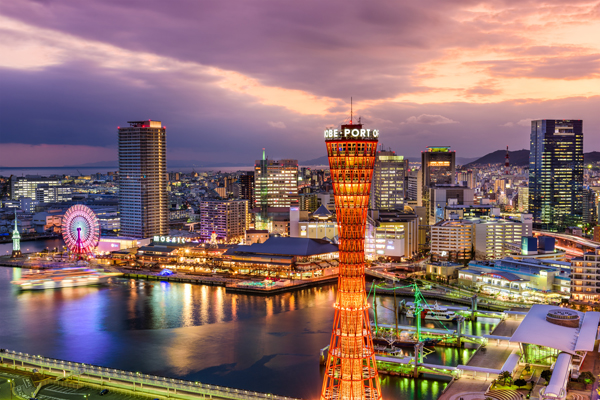 2020 marks the 35th anniversary of the the Brisbane Kobe Sister City relationship.
Established in 1985 during the term of Dr Sallyanne Atkinson AO, the then Lord Mayor of Brisbane, it is Brisbane's oldest Sister City relationship.


Do you have something you'd like to share with AJS members?

Perhaps a travel story, article, Japan-related book or movie review, recipe or photograph. We always welcome any suggestions from members. Please send your contributions to Go-Nichi to the following email address: newsletter@austjpnsoc.asn.au

The AJS e-newsletter is sent to members at the end of the first week in every month.

GPO Box 2036 | Brisbane | Qld | 4001
execsec@austjpnsoc.asn.au
Chancellor: His Excellency, The Governor of Queensland
Co-Patrons :
The Hon. The Premier of Queensland,
The Consul-General of Japan, Queensland

Committee

Ms Margaret Rackemann - President
Mr Andrew Hay - Immediate Past President
Mr Yuki Nishiyama - Vice President
Ms Julie Yamamoto - Vice President
Ms Taeko Matsunaga - Secretary
Mr Steve Abbott - Honorary Treasurer
Ms Tomomi Iwasaki - Assistant Treasurer
Mr Ross McConachie - Past President
Mr Ross Humphreys - Past President
Mr Mark Bulley- Webmaster
Ms Shoko Arakawa
Dr Taeko Imura
Ms Gladys Busch
Mr Takeshi Takada
Mr Kohei Tamura
Mr Andrew Carter
Ms Nicole Patterson