Australia Japan Society - Qld Inc
Enewsletter- September 2023
Evening in the Gardens
On Saturday 7th October the AJS-QLD will host its very popular annual 'Evening in a Japanese Garden' event in the beautiful Japanese Garden at Mt Coot-tha Botanic Gardens.


Join us from 5:30pm and enjoy warm spring breezes through the trees and the soothing sound of water running over stones as you take a twilight stroll through the …


Queensland Japan Sports Diplomacy Initiative
The Australia-Japan Society (Queensland), Inc. is proud to host the Queensland Japan Sports Diplomacy Initiative Launch at the Brisbane office of Clayton Utz on the evening of Wednesday 13 September.


Financial members of the AJSQ are invited to attend this event at no cost.


If you are wanting to join the event, book early to avoid disappointment …


Annual Careers Evening 2023
In August the Society jointly hosted its annual Careers Evening with the Consulate-General of Japan in Brisbane as part of Japan Month 2023.


This year 'in-person' attendee tickets sold out and more than 80 participants registered online for the popular event, demonstrating a continued strong interest in Japan related careers.


MASUDA Chieko, Deputy Consul-General of Japan in Brisbane opened the …


Australia Japan Dinner 
The inaugural Australia Japan Dinner was held on 17 August at the Stamford Plaza Hotel.


Jointly organised by the AJS-QLD and the QJCCI, this very successful event brought together members and guests from 12 Australia Japan related organisations and representatives from all spheres of the Australia Japan community in South East Queensland.


Special thanks to our guest speaker Mr GOMAKUBO Junji, Consul-General of Japan …


Japanese Film Festival 2023 - tickets now online
30 September to 5 November 2023
Experience the best in contemporary Japanese cinema, from film festival favourites and box-office hits to indie gems and quirky anime.


The Japanese Film Festival in Australia (JFF) is presented by The Japan Foundation, Sydney. The JFF started in 1997 with three free film screenings by former Festival Director Masafumi Konomi and is now one …


Japan Exchange and Teaching (JET) Programme 2024 - opening soon
Applications for the 2024 JET Programme are expected to open in September 2023.


Aiming primarily to promote grass-roots internationalisation at the local level, the JET Programme invites university graduates from around the world to participate in internationalisation initiatives and be involved in foreign language education at Japan's local government offices, Boards of Education, elementary schools, junior high schools, and senior …


The Japan Kanji Aptitude Test - Kanken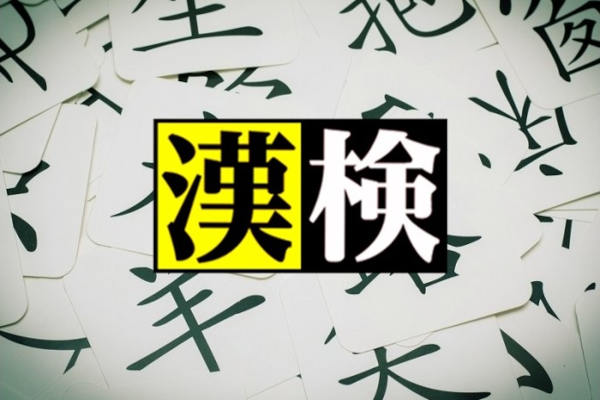 28th October 2023 | Brisbane


Commonly known as the Kanji Kentei (漢字検定), or the shorter Kanken (漢検), The Japan Kanji Aptitude Tests are conducted three times a year, and vary from level 10 (80 characters) to level 1 (6000 characters).


The test examines not only the ability to read and write kanji, but also the ability to understand their meanings, …


Hiromi Hotel: YU KA - Brisbane Festival
1st-23rd September 2023 | part of the Brisbane Festival


Internationally renowned artist, Hiromi Tango, transforms Australian Retirement Trust Festival Garden into a work of rainbow coloured giant peony flowers.


YU KA 夢花 (Dream Flower) explores the ideas of transformation. Australian Retirement Trust Festival Garden | 186 Little Stanley St, South Brisbane Also find pop-up installations by Hiromi Tango at Brisbane Quarter, …


Japan and Friends Day - Gold Coast
Once a year the Japan Society Gold Coast organises a cultural event together with Consulate General of Japan on the Gold Coast.


A family-friendly event that introduces traditional Japaneses culture to Australia, with various food and craft stalls, live entertainment by performers and interactive workshops.


Traditional drum, Classical Japanese dance, Yosakoi dance, Kendo . …


Japanese-Language Proficiency Test (JLPT) – December
The Japanese-Language Proficiency Test (JLPT) is largest-scale Japanese language test in the world.


Since 1984, the Japan Foundation and Japan Educational Exchanges and Services have continued to offer the JLPT as a reliable means of evaluating the Japanese proficiency of non-native speakers. The JLPT is widely recognised across corporate and government sectors as a benchmark for proficiency …


Iwasaki Sangyo Prize - Japan
Now in its 26th year, the Queensland Department of Education International is providing Queensland Year 12 students of Japanese language with the opportunity to undertake a cultural immersion experience in Japan to enhance their language proficiency and deepen their knowledge of Japan's society and culture by being actively immersed in new environments.


The Prize is strongly supported by the Consulate …


Kobe Marathon 2023
Held over a weekend in the sunny but cool month of November, the Kobe Marathon is one of the city's most popular sporting events.


The marathon starts at Kobe City Hall, a two-minute walk from Sannomiya-Hanadokeimae Station.


A meaningful run, open to anyone willing to join, the marathon is built on the concept of gratitude and friendship, …


The Brisbane JSL Study Group 
The Brisbane Japanese Sign Language Study group was founded in November 2020.


The purpose of the group is to facilitate sign language learning, promote deaf culture and act as a bridge for the deaf and disabled communities in the Australia-Japan partnership.


Its current activities include: Online JSL lessons twice a week in a 4-term study framework. All lessons are conducted …


After more Japan-related Events and Happenings around Australia?
The National Federation of Australia Japan Societies is the national body representing all the Australia Japan Societies around Australia.


Do you have something you'd like to share with AJS members?

Perhaps a travel story, article, Japan-related book or movie review, recipe or photograph. We always welcome any suggestions from members. Please send your contributions to Go-Nichi to the following email address: newsletter@austjpnsoc.asn.au

The AJS e-newsletter is sent to members at the end of the first week in every month.

GPO Box 2036 | Brisbane | Qld | 4001
execsec@austjpnsoc.asn.au
Chancellor: Her Excellency, The Governor of Queensland
Co-Patrons :
The Hon. The Premier of Queensland,
The Consul-General of Japan, Queensland

Committee


President - David Shield
Immediate Past-President - Margaret Rackemann
Vice-President - Julie Yamamoto
Honorary Secretary - Taeko Matsunaga
Treasurer - Stephen Abbott
Andrew Hay (Past President)
Ross Humphreys (Past President)
Ross McConachie (Past President)
Tomomi Iwasaki
Yuki Nishiyama
Kohei Tamura
Nicole Patterson
Leonie Kawamoto