Australia Japan Society - Qld Inc
Enewsletter- May 2023
The AJSQ welcomes new Brisbane Consul General
The Australia Japan Society Queensland is delighted to welcome the new Japanese Consul General Mr Junji Gomakubo.


We look forward to working with him throughout his term in Queensland to continue to build bridges between Australia and Japan across a wide range of areas.


よろしくお願いします。We look forward to working together.
Webinar - An Evening with Kaori Kato - Art, Fashion and Origami
14th June 2023 | online via Zoom
Join the Australia-Japan Society Qld in an evening with Kaori Kato as we discuss her illustrious career in origami art and fashion.


Kaori Kato obtained a bachelor's degree in Fine Arts (Honours) in 2009 and a master's degree in Visual Art in 2010 from the Faculty of the Victorian College of the Arts …


Japan drops Covid-19 border measures
Japan is now open to travelers from all countries or regions!


Those who are entering Japan on or after April 29th 2023 will not be required to present a valid vaccination certificate or a Covid-19 negative test certificate.


Japan Holidays still highly recommends for travellers to use Visit Japan Web to register immigration and customs information to expedite airport arrival procedures.


Yabusame Webinar – Wrap Up
On the 17th March 2023, the Australia-Japan Society Qld hosted the live webinar with "An introduction to Sports Yabusame with Jim Gaynor".


Jim Gaynor is a local resident of Atherton in Far North Qld and the Director of Sports Yabusame events at Tolga/Atherton Pony Club.


He has been working to establish Sports Yabusame locally in Australia by hosting competitions, local …


Golden opportunity': What 2032 Olympic and Paralympic Games means for Japanese tourism
The Brisbane 2032 Olympic and Paralympic Games will be a 'golden opportunity' to turbocharge tourism between Japan and Australia, outgoing Japanese Ambassador Shingo Yamagami says.


The River City will also be able to learn lessons from the Tokyo Olympics, which hosted more sports than any other Games, the Ambassador declared as he praised the close sporting ties between …


Sogetsu Ikebana - 60 years in Qld
24th August 2023 | Gallery of Modern Art (GOMA), Brisbane


60 years of Sogetsu Ikebana in Queensland at the Gallery of Modern Art (GOMA), Brisbane from 4pm on Thursday 24 August 2023 with a livestreamed Ikebana demonstration from Tokyo in GOMA Cinema A followed by a celebratory party at the GOMA Bistro.


Master Instructor of Sogetsu HQ Nakamura Sozan will …


The Japan Kanji Aptitude Test - Kanken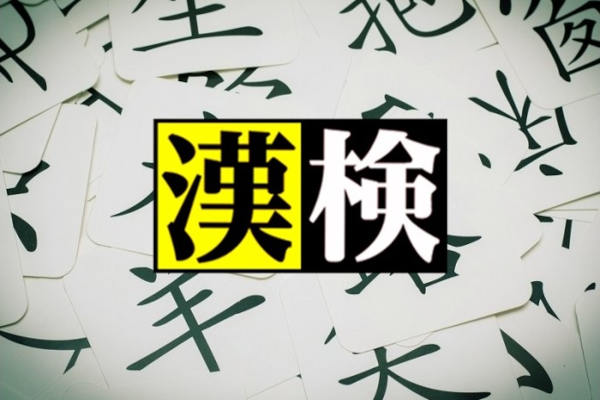 24th June 2023 | Brisbane
Commonly known as the Kanji Kentei (漢字検定), or the shorter Kanken (漢検), The Japan Kanji Aptitude Tests are conducted three times a year, and vary from level 10 (80 characters) to level 1 (6000 characters).


JLPT (Japanese Language Proficiency Test)
Test date: July 2 (Sun), 2023
Please note - Brisbane will NOT be offering the test this July.
Canberra will be the only city to offer the July JLPT in 2023 in Australia.


The Japanese-Language Proficiency Test (JLPT) is the largest-scale Japanese language test in the world. Since 1984, The Japan Foundation and Japan Educational Exchanges and Services have continued …


The Brisbane JSL Study Group 
The Brisbane Japanese Sign Language Study group was founded in November 2020.


The purpose of the group is to facilitate sign language learning, promote deaf culture and act as a bridge for the deaf and disabled communities in the Australia-Japan partnership.


Its current activities include: Online JSL lessons twice a week in a 4-term study framework. All lessons are conducted …


After more Japan-related Events and Happenings around Australia?
The National Federation of Australia Japan Societies is the national body representing all the Australia Japan Societies around Australia.


Do you have something you'd like to share with AJS members?

Perhaps a travel story, article, Japan-related book or movie review, recipe or photograph. We always welcome any suggestions from members. Please send your contributions to Go-Nichi to the following email address: newsletter@austjpnsoc.asn.au

The AJS e-newsletter is sent to members at the end of the first week in every month.

GPO Box 2036 | Brisbane | Qld | 4001
execsec@austjpnsoc.asn.au
Chancellor: Her Excellency, The Governor of Queensland
Co-Patrons :
The Hon. The Premier of Queensland,
The Consul-General of Japan, Queensland

Committee


President - David Shield
Immediate Past-President - Margaret Rackemann
Vice-President - Julie Yamamoto
Honorary Secretary - Taeko Matsunaga
Treasurer - Stephen Abbott
Andrew Hay (Past President)
Ross Humphreys (Past President)
Ross McConachie (Past President)
Tomomi Iwasaki
Yuki Nishiyama
Kohei Tamura
Nicole Patterson
Leonie Kawamoto