Australia Japan Society - Qld Inc
Enewsletter- September 2022
Japan's Railways- Celebrating 150 years, with Ken and Keith Parker
The Australia Japan Society – Queensland is delighted to host an evening with Ken and Keith Parker, to celebrate the sesquicentennial (150 years) of railways in Japan!


Keith and Ken have a keen interest in Japanese Railways. Between the two of them, they have ridden on about 90 percent of all of the railway lines in Japan! …


Date Claimer
AJS-QLD's Japan-Related Careers Evening
Thursday 6th October 2022
Please watch for more details on the website and Eventbrite
50th Anniversary Celebrations Continue
The Society's 50th Anniversary celebrations continued last week with 'An Evening in a Japanese Garden', our flagship cultural event for 2022.


Brisbane's Japanese Garden, awash with a sea of Spring flowers and hundreds of lanterns and tea lights, provided a spectacular backdrop for the formalities and Japanese cultural performances.


We were delighted to welcome the Governor of Queensland Her Excellency …


50th Anniversary Business Forum
In August representatives from the Queensland Japan business community gathered to celebrate at the Society's 50th Anniversary Business Forum.


Guests enjoyed inspiring addresses from keynote speakers, Mr Masuo ONO, Consul-General of Japan, Brisbane and Mr Fumitake Uyama, Executive Director of Idemitsu Australia Pty Ltd and President of the JCCIB.


It was an opportunity to look at the role the Society …


Queensland Kinyu Sumie Academy Exhibition
Celebrating the highest ranking award winner of the International Sumi-e Association Yumiko (Kinyu) Kigoshi, her prestigious masterpieces will be exhibited at the Brisbane Institute of Art from 16-27th September.


Come and enjoy the inspiring world of "Dragon and Blossom". 1000AM - 3PM daily | Brisbane Institute of Art, 41 Grafston St, Windsor view more


Experience the best of Joe Hisaishi with Candlelight.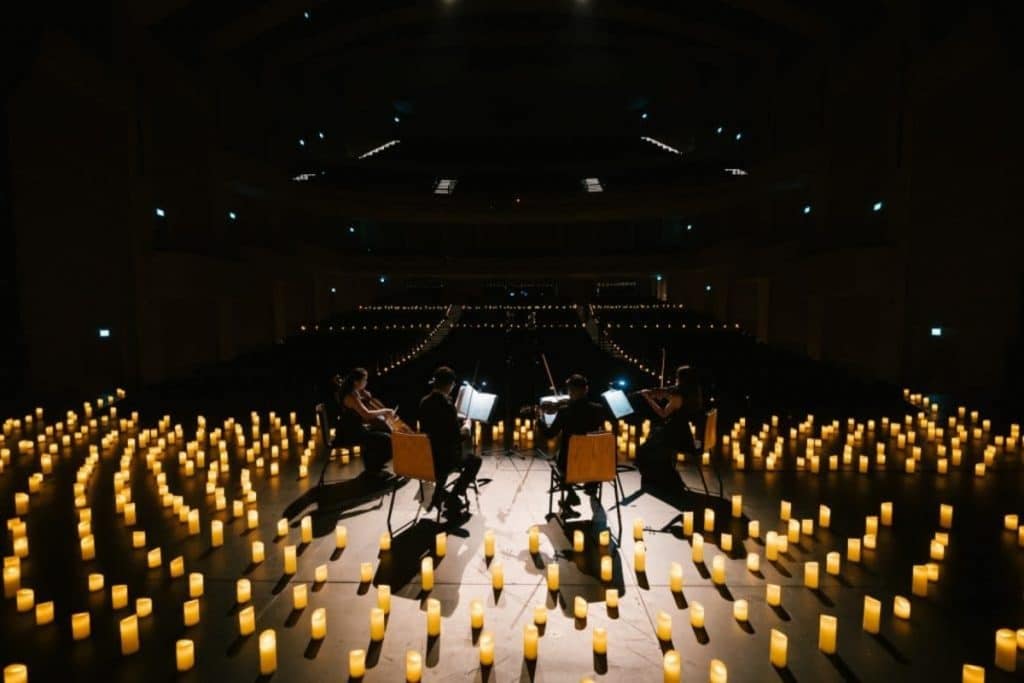 The music of many of Studio Ghibli's fantastic film scores will be performed by a musical trio inside the gorgeous St John's Cathedral.


If you're a fan of anime and the wonder of films by Studio Ghibli, then you can't pass up on this enchanting evening experience at St John's Cathedral.


On the night, the nave will …


Japanese Language Proficiency Test - Dec
Brisbane | 4 December 2022 | Griffith University, Nathan
The Japanese-Language Proficiency Test (JLPT) is largest-scale Japanese language test in the world. Since 1984, the Japan Foundation and Japan Educational Exchanges and Services have continued to offer the JLPT as a reliable means of evaluating the Japanese proficiency of non-native speakers.


The JLPT is widely recognised across corporate and government …


Position available – Wholesale Senior Travel Consultant- Japan Specialist ( advertisement)
An opportunity to join the Japan Holidays Team!


• Full support from a Passionate Expert Team – Knowledge is Power


• Join a successful & Australian owned private company of 15 + years


• Syd/ Mel/Qld or Gold Coast based Due to business and product offerings expansion over the last 15 years, and with World Expo- Osaka in 2025, …


2022 NFAJS National Conference
Tickets are now available for the 2022 Biennial Conference of the National Federation of Australia Japan Societies – to be held from the 16th-18 September 2022 in Adelaide, South Australia.


The conference will focus around the rejuvenated North Terrace hub of culture, education and government in Adelaide with UniSA and the Playford Hotel being two of the key venues. The …


Takashi Wakasugi | Stay Home Stay [Japanese Boy Stuck In Oz]
Join Japan's favourite comedy export, Takashi Wakasugi, as he debuts his stand-up show at Good Chat Comedy Festival!


This show is about a Japanese boy living with an Aussie family together in the time of Corona.


He experienced so many unknown and unexpected things in Australian family life. He had some wonderful times and tough times. His …


Japanese internment in Australia during WWII
Join us at Anzac Square Memorial Galleries with special guest Dr Yuriko Nagata - honorary senior research fellow with the School of Languages and Cultures at University of Queensland - as she discusses the internment of Australian Japanese people during WWII and its consequences.


During World War II, many Japanese people were interned in Australia. The purpose …


The Brisbane JSL Study Group 
The Brisbane Japanese Sign Language Study group was founded in November 2020.


The purpose of the group is to facilitate sign language learning, promote deaf culture and act as a bridge for the deaf and disabled communities in the Australia-Japan partnership.


Its current activities include: Online JSL lessons twice a week in a 4-term study framework. All lessons are conducted …


Do you have something you'd like to share with AJS members?

Perhaps a travel story, article, Japan-related book or movie review, recipe or photograph. We always welcome any suggestions from members. Please send your contributions to Go-Nichi to the following email address: newsletter@austjpnsoc.asn.au

The AJS e-newsletter is sent to members at the end of the first week in every month.

GPO Box 2036 | Brisbane | Qld | 4001
execsec@austjpnsoc.asn.au
Chancellor: Her Excellency, The Governor of Queensland
Co-Patrons :
The Hon. The Premier of Queensland,
The Consul-General of Japan, Queensland

Committee


President - Margaret Rackemann
Immediate Past-President - Andrew Hay
Vice-President - David Shield
Honorary Secretary - Taeko Matsunaga
Treasurer - Stephen Abbott
Ross Humphreys - (Past President)
Ross McConachie - (Past President)
Tomomi Iwasaki
Yuki Nishiyama
Kohei Tamura
Nicole Patterson
Leonie Kawamoto