Australia Japan Society - Qld Inc
Enewsletter- August 2022
Webinar with Japan Holidays
Celebrating the beauty of the Kumano Kodo Japan – our guest speaker Judy Luxton, Co-Founder of Japan Holidays shares the highlights of this magnificent, World-Heritage listed hiking trail with us!


Judy's husband, Anthony Luxton, formed and commenced Japan holidays in 2007, having been highly successful in inbound business bringing Japanese to Australia since the 1980's. Japan Holidays …


Japan Trivia Night
Get all your nipponophile friends together for an evening of Japan trivia hosted by JETAAQLD


Join JETAAQLD in-person or online at 6pm on Saturday August 6th to test your knowledge of Japan!


$5/person to play with all proceedings going into the jackpot for the winning team (Kids 10 and under are free).


Japanese internment in Australia during WWII
Join us at Anzac Square Memorial Galleries with special guest Dr Yuriko Nagata - honorary senior research fellow with the School of Languages and Cultures at University of Queensland - as she discusses the internment of Australian Japanese people during WWII and its consequences.


During World War II, many Japanese people were interned in Australia.


AJS-QLD 50th Anniversary Business Forum
Keynote addresses by: Mr ONO Masuo | Consul-General of Japan, Brisbane & Mr UYAMA Fumitake | Executive Director of Idemitsu Australia Pty Ltd , President of the Japan Chamber of Commerce and Industry, Brisbane (JCCIB)


6:00pm - 8:00pm (6:15pm start)
Clayton Utz | Level 28 Riparian Plaza | 71 Eagle Street, Brisbane


Drinks and savouries to be …


AJS-QLD 50th Anniversary 'Evening in a Japanese Garden'
Back by popular demand, as part of our 50th-anniversary events, the Australia Japan Society Queensland is delighted to host our evening in the Mt Cootha Japanese garden again.


Bring your picnic and a blanket and get ready for a night of ethereal beauty that will make you think you're in Japan.


Enjoy traditional artists from across Brisbane …


Warm up with some ramen recipes
Bone Daddies, The Cookbook, was jointly authored by a Queensland Chef, Ross Shonhan, and will enable you to enjoy this ultimate comfort food at home with 100 recipes.


Alternatively, if that all seems too hard, it is a wonderful Coffee Table book which draws you into the warmth of ramen.


Ross Shonhan was born in Mackay and educated in outback …


Japanese Cultural Day Opening Ceremony - part of Japan Week 2022
Celebrate Japan Week in Brisbane with traditional Japanese music, tea ceremony, calligraphy, ikebana, kimono dressing.


Toko-ton will open the event at the bandstand with an impressive and energetic display of taiko drumming.


Brisbane Botanic Gardens | Mt Coot-tha.
Sogetsu Ikebana Exhibition
Sogetsu Ikebana Queensland Inc. annual exhibition of Ikebana - the Japanese art of flower arranging.


Brisbane Botanic Gardens, Mt Coot-tha Auditorium,


10am to 4pm | Admission $5
Mr Ross McKinnon AM will open the exhibition on Saturday 27 August 2022 at 10:15am.


Free Ikebana demonstration at 10:30am daily Guided tours of the …


Matsuri Brisbane 2022 - a day in real Japan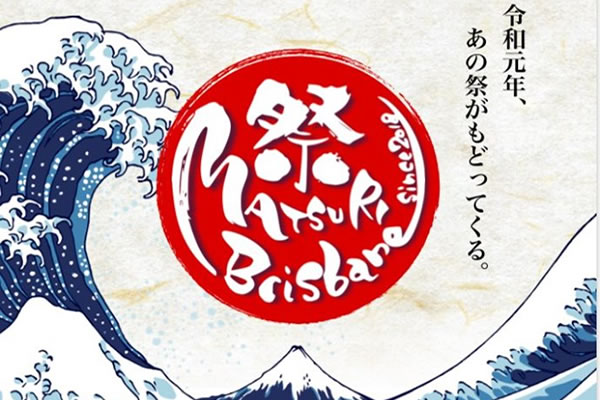 1日だけでも日本と繋がり、日本を感じられる日になりますように。


Brisbane Japanese community group, Brisbane Seinendan Inc., is proud to announce the return of Japanese "matsuri" or festival spirit to Brisbane.


The annual Matsuri is a place where the wider community can embrace the spirit of our Brisbane Japanese community and to be an event which demonstrates the vibrancy of our local Japanese community now and …


Japan Festival - Sunshine Coast 2022
A full day of Japan-related events and demonstrations, including Taiko Drumming, Martial arts demonstrations, Japanese Dancing, Anime cosplay contest, plus a range of Japanese food stalls.


Presented by the Happy Community Network Inc. NPO


$5.50 | 1:00 pm – 5:00 pm | C.C.S.A. Hall, Nutley Street, Caloundra, QLD


2022 NFAJS National Conference
Tickets are now available for the 2022 Biennial Conference of the National Federation of Australia Japan Societies – to be held from the 16th-18 September 2022 in Adelaide, South Australia.


The conference will focus around the rejuvenated North Terrace hub of culture, education and government in Adelaide with UniSA and the Playford Hotel being two of the key venues. The …


Takashi Wakasugi | Stay Home Stay [Japanese Boy Stuck In Oz]
Join Japan's favourite comedy export, Takashi Wakasugi, as he debuts his stand-up show at Good Chat Comedy Festival!


This show is about a Japanese boy living with an Aussie family together in the time of Corona.


He experienced so many unknown and unexpected things in Australian family life. He had some wonderful times and tough times. His …


The Brisbane JSL Study Group 
The Brisbane Japanese Sign Language Study group was founded in November 2020.


The purpose of the group is to facilitate sign language learning, promote deaf culture and act as a bridge for the deaf and disabled communities in the Australia-Japan partnership.


Its current activities include: Online JSL lessons twice a week in a 4-term study framework. All lessons are conducted …


Do you have something you'd like to share with AJS members?

Perhaps a travel story, article, Japan-related book or movie review, recipe or photograph. We always welcome any suggestions from members. Please send your contributions to Go-Nichi to the following email address: newsletter@austjpnsoc.asn.au

The AJS e-newsletter is sent to members at the end of the first week in every month.

GPO Box 2036 | Brisbane | Qld | 4001
execsec@austjpnsoc.asn.au
Chancellor: Her Excellency, The Governor of Queensland
Co-Patrons :
The Hon. The Premier of Queensland,
The Consul-General of Japan, Queensland

Committee


President - Margaret Rackemann
Immediate Past-President - Andrew Hay
Vice-President - David Shield
Honorary Secretary - Taeko Matsunaga
Treasurer - Stephen Abbott
Ross Humphreys - (Past President)
Ross McConachie - (Past President)
Tomomi Iwasaki
Yuki Nishiyama
Kohei Tamura
Nicole Patterson
Leonie Kawamoto