Australia Japan Society - Qld Inc
Enewsletter- June 2022
Ambassador of Japan joins AJS-Qld during the Society's 50th Anniversary celebrations
The Society is celebrating its 50th Anniversary with a variety of events throughout 2022 so we were especially delighted to welcome the Ambassador of Japan to Australia His Excellency Mr YAMAGAMI Shingo when he and Mrs Yamagami visited Brisbane this week.


The Ambassador was the guest speaker at a members lunch, co-hosted by the AJS-Qld and QJCCI, with the support …


AJS-Qld July Webinar - Japanese Swords and Sword Making - An Evening with Paul Martin, Legendary Sword Aficionado
The Australia Japan Society - Queensland Inc. is delighted to host an evening with Paul Martin.


Join us to learn more about Japanese swords and what is being done to preserve the craft of swordsmithing in Japan as well as the swords themselves.


About the speaker, Paul Martin is a former curator from the British …


Australia Japan Youth Dialogue (AJYD)
In early June, the Australia Japan Society of Queensland (AJS-Qld) turned its focus to the future of the bilateral relationship by partnering with the Australia Japan Youth Dialogue (AJYD).


AJYD Co-Chair Erin McCullagh introduced the role of the AJYD in promoting the bilateral relationship through its annual Dialogue and encouraged audience members to apply for the program which is scheduled …


AJS-QLD Haiku Workshop at Paper Boat Press
Attendees at the Society's recent haiku workshop learnt about the history, rhythm and rules of creating these tiny poetic gems, so often characterised by nature and the seasons.


Then, after a morning of instruction and practice, followed by more haiku discussions over lunch, the group enjoyed hand printing their favourite haikus onto clay pieces in preparation for firing.


Chiharu Shiota - The Soul Trembles Talk: 1 Million Threads
Live Talk | 13th July 2022
Get up close and personal with the intricate detail of Chiharu Shiota's awe-inspiring installations, in this after-hours Gallery experience.


Join QAGOMA Staff for an exclusive behind the scenes talk about the technical mastery of Chiharu Shiota's 'The Soul Trembles', held in the heart of the exhibition.


Speakers: Amanda Buxton (Assistant Registrar, QAGOMA) Chris Booth …


Matsuri Brisbane 2022 - a day in real Japan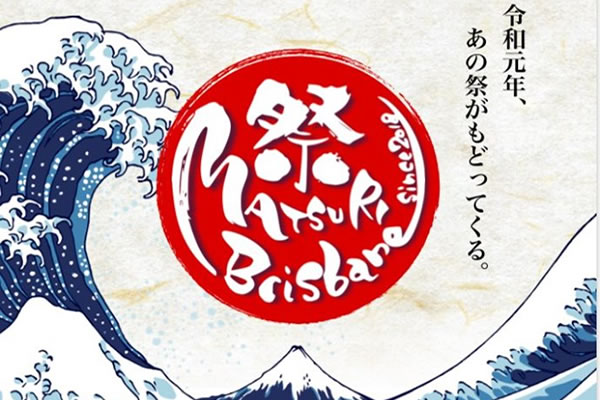 1日だけでも日本と繋がり、日本を感じられる日になりますように。


Brisbane Japanese community group, Brisbane Seinendan Inc., is proud to announce the return of Japanese "matsuri" or festival spirit to Brisbane.


The annual Matsuri is a place where the wider community can embrace the spirit of our Brisbane Japanese community and to be an event which demonstrates the vibrancy of our local Japanese community now and …


AJS-Qld 50th Anniversary Business Forum
Friday Evening 19th August 2022
details to be advised shortly
IFIE Japanese Language and Culture Course – now online
Two Week online course Starting 26th September
Live from Ishikawa | Japan


Twice each year the Australia – Japan Society (ACT) arranges participants for a two-week in-country course in Japanese language/culture – in Kanazawa, Japan.


The course is run by the Ishikawa Foundation for International Exchange (IFIE) in April and September/October. From 2021 – due to COVID – the Society …


Our town: Shibukawa and Logan sister cities children's art exchange exhibition
Every two years, Logan Art Gallery presents this exchange project with Shibukawa, Japan, in which students from both cities create artworks based on the shared theme of 'Our town'.


These works are first exhibited together in Japan and are then shipped to Australia to be exhibited in Logan. Logan Art Gallery is currently closed to the …


Japan Festival - Sunshine Coast 2022
A full day of Japan-related events and demonstrations, including Taiko Drumming, Martial arts demonstrations, Japanese Dancing, Anime cosplay contest, plus a range of Japanese food stalls.


Presented by the Happy Community Network Inc. NPO


$5.50 | 1:00 pm – 5:00 pm | C.C.S.A. Hall, Nutley Street, Caloundra, QLD


The Brisbane JSL Study Group 
The Brisbane Japanese Sign Language Study group was founded in November 2020.


The purpose of the group is to facilitate sign language learning, promote deaf culture and act as a bridge for the deaf and disabled communities in the Australia-Japan partnership.


Its current activities include: Online JSL lessons twice a week in a 4-term study framework. All lessons are conducted …


To Be Human: Ken + Julia Yonetani floor talk
To coincide with the To Be Human exhibition at QUT Art Museum, join Emma Cain for a floor talk of what is the first major survey exhibition of Australian-Japanese artist duo Ken + Julia Yonetani.


Working together since 2008, the artists have built a collaborative practice that unearths and visualises hidden connections between people and their environment. …


Do you have something you'd like to share with AJS members?

Perhaps a travel story, article, Japan-related book or movie review, recipe or photograph. We always welcome any suggestions from members. Please send your contributions to Go-Nichi to the following email address: newsletter@austjpnsoc.asn.au

The AJS e-newsletter is sent to members at the end of the first week in every month.

GPO Box 2036 | Brisbane | Qld | 4001
execsec@austjpnsoc.asn.au
Chancellor: Her Excellency, The Governor of Queensland
Co-Patrons :
The Hon. The Premier of Queensland,
The Consul-General of Japan, Queensland

Committee


President - Margaret Rackemann
Immediate Past-President - Andrew Hay
Vice-President - David Shield
Honorary Secretary - Taeko Matsunaga
Treasurer - Stephen Abbott
Ross Humphreys - (Past President)
Ross McConachie - (Past President)
Tomomi Iwasaki
Yuki Nishiyama
Kohei Tamura
Nicole Patterson
Leonie Kawamoto