Australia Japan Society - Qld Inc
Enewsletter- December 2020
JFF Plus - Online Festival
Japanese Film Festival returns for 2020 as a free, streamed festival


Fans of J-cinema in Australia and New Zealand, here's some excellent news: the Japan Foundation Sydney's annual film festival is going ahead as a free online event in December, bringing the best new and classic Japanese movies to your screen on demand ahead of the holiday season.


AJS-Q 's Dr Fujiko Chamberlain (OAM) Education Award - 2020
On behalf of the Committee of the Australia Japan Society - Queensland I would like to congratulate Jady Krcmar from Griffith University and Natasha Buckler from the University of Queensland on receiving the Dr Fujiko Chamberlain (OAM) Education Award for achievement in Japanese language studies in 2020.


Food Bank for International Students - urgent Xmas need
Earlier in the the year TAFE Qld launched a food bank to assist international students affected by the COVID-19 crisis.


Lord Mayor Acknowledges and Commemorates 35th Anniversary of Brisbane Kobe Sister City Relationship
Lord Mayor Adrian Schrinner acknowledged and commemorated the 35th anniversary of the Brisbane Kobe Sister City relationship in a Motion of Appreciation at the Brisbane City Council Meeting on 3 November.


AJS-Q Corporate Member paper boat press pre Christmas Shopping Night
Corporate Member paper boat press gallery's recent pre Christmas shopping night for AJS-Q members and friends was a great success. Those attending were able to purchase bespoke pieces by artisans and makers from Australia and Japan while enjoying a glass of wine and festive treats. Thank-you to Kylie and Tiffany Johnson and the rest of the team at PBP for …


Australia Japan Society - Queensland's Role in the Brisbane Kobe Relationship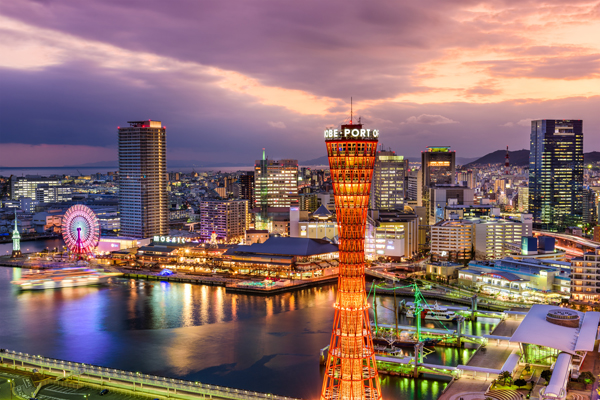 The AJS-Q has been involved with the Brisbane Kobe Sister City relationship since the signing of the Agreement in 1985.


IML - University of Qld - Summer Intensive Courses
University of Queensland's Institute of Modern Languages is again offering Summer Intensive courses from Jan-Mar 2021 - the only intensive course for the year.
Japanese Film Festival 2020 ( in Brisbane 2021)
8th-27th January 2021 | Brisbane
The #JFFAU2020 Classics program has been revealed!


The Japanese Film Festival in Australia (JFF) is presented by The Japan Foundation, Sydney. The JFF started in 1997 with three free film screenings by former Festival Director Masafumi Konomi and is now one of the largest celebrations of Japanese films in the world.


AJS Japanese Study Group | now moved online!
From March 2020, the person-to-person gatherings for the Group were cancelled.


The group now uses an online conference call facility to maintain the regular Thu afternoon Study Group sessions.


Do you have something you'd like to share with AJS members?

Perhaps a travel story, article, Japan-related book or movie review, recipe or photograph. We always welcome any suggestions from members. Please send your contributions to Go-Nichi to the following email address: newsletter@austjpnsoc.asn.au

The AJS e-newsletter is sent to members at the end of the first week in every month.

GPO Box 2036 | Brisbane | Qld | 4001
execsec@austjpnsoc.asn.au
Chancellor: His Excellency, The Governor of Queensland
Co-Patrons :
The Hon. The Premier of Queensland,
The Consul-General of Japan, Queensland

Committee

President - Margaret Rackemann
Immediate Past President - Andrew Hay
Vice-Presidents - Julie Yamamoto and Taeko Imura
Honorary Secretary - Taeko Matsunaga
Treasurer - Stephen Abbott
Ross Humphreys - (Past President)
Ross McConachie - (Past President)
Tomomi Iwasaki - Assistant Treasurer
Mark Bulley - Webmaster
Yuki Nishiyama
Gladys Busch
Kohei Tamura
Takeshi Takada
Nicole Patterson
Leonie Kawamoto