Australia Japan Society - Qld Inc
Enewsletter- July 2019
AJSQ Careers Evening
With strong trading ties between Japan and Australia, Japanese language skills will provide you with an edge in the workplace. There are so many industries in which Japanese language skills can prove to be a major advantage. Receive valuable insights from those who have pursued fluency in the language, and utilised their Japanese skills across a number of industries.


A representative from the Consulate – General of Japan will also present information on next year's JET Programme. The JET program is a Japanese Government initiative, and has provided the platform for hundreds of Queenslanders to work in Japan, and deepen their understanding of Japan.


Date Claimer - AJS-Q networking event
Friday 13th September | AJS-Q networking event at a Japanese restaurant
details provided in August enewsletter
Asia Pacific Cities Summit and Mayors' Forum
An initiative of Brisbane City Council, the Asia Pacific Cities Summit (APCS) and Mayors' Forum drives economic growth for Brisbane, South East Queensland, Australia and the wider Asia Pacific region. Held biennially, the host city alternates between Brisbane and bidding international cities.


QSA Talks: Okinawans reaching Australia - book launch
QSA Talks is a series of free history seminars hosted by Queensland State Archives.
Okinawans Reaching Australia - presentation and book launch by John Lamb


World Masters Games - Kansai 2021
The World Masters Games are an international multi-sport athletic competition held every four years by the International Masters Games Association (IMGA) for athletes over the age of 30 and into their middle age and senior years.


New Corporate Member - Rockhampton Regional Council
The Australia Japan Society - Queensland welcomes Rockhampton Regional Council as its latest corporate member.
Rockhampton Regional Council signed the city's very first Sister-City agreement with Ibusuki, Kagoshima Prefecture, Japan in 1980. This was the start of many and varied projects between our cities including our beloved Japanese Garden, a long enjoyed place of tranquility nestled in the Rockhampton Botanic …


Japan to dramatically scale up participation in Australian exercise
Japan will dramatically scale up its participation in a large-scale, high-end war-fighting exercise alongside American, Australian and other forces beginning later this month, with its warships and amphibious troops to take part for the first time.


YAMATO – The Drummers of Japan
YAMATO, a group of dozens of musicians, start their performance by hitting Japanese taiko drum made from a 400 year-old tree, moving their whole bodies to strike the drum with everything in their souls, creating a powerful surge of energy.


Japanese Cultural Day - part of Japan Week 2019
Celebrate Japan Week with traditional Japanese music, tea ceremony, calligraphy, ikebana, kimono dressing and taiko drumming.


Sogetsu Ikebana Exhibition 2019
Annual Sogetsu Ikebana Exhibition - Ikebana - the Japanese Art of flower arranging.


Tarun Nagesh, Curator, Asian Art, QAGOMA will open the exhibition at 1015 AM on Sat 24th August 2019


Brisbane Night Noodle Markets
The Night Noodle Markets will return to South Bank from July 24 – August 4 offering Brisbane the most exciting Asian Hawker food festival of the year.


Matsuri Brisbane 2019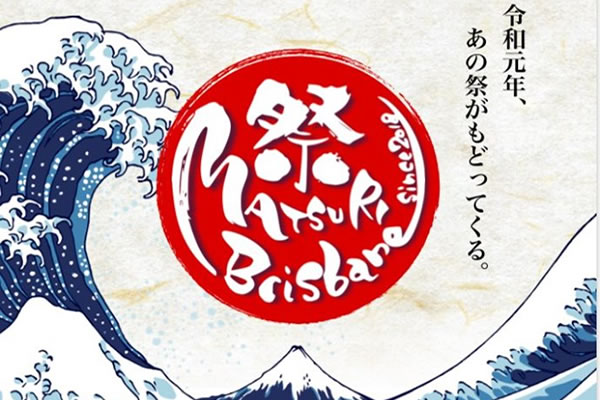 Matsuri Brisbane 2019 "Feel Real Japan"


Brisbane Japanese community group, Brisbane Seinendan Inc., is proud to announce the essence of Japanese "matsuri" or festival spirit to Brisbane again.


Japan Festival Sunshine Coast 2019
Held since 2016, the Japan Festival , Sunshine Coast, features festival attractions found at Matsuri, including Japanese food stalls, music, traditional Japanese toy(Kendama, Shateki) and gorgeous Japanese items.


Kobe International Club - Brisbane Branch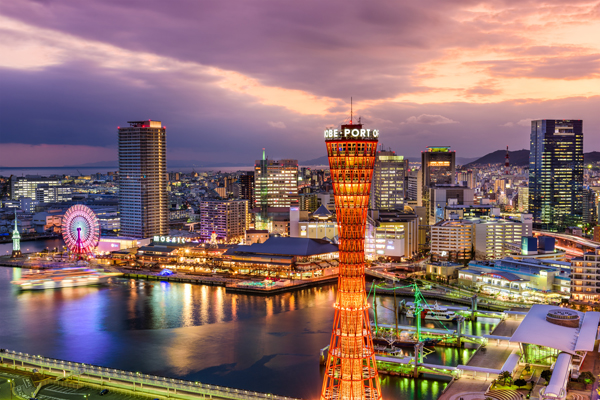 The Kobe International Club is open to anyone, regardless of nationality, who currently lives outside Japan, has studied, worked or lived in Kobe and wants to support and promote the City.


Lisa Ono - Live in Brisbane 2019
After the highly acclaimed sold-out shows in 2018, Japanese-Brazilian Bossa Nova queen, Lisa Ono, is bringing her warm smile and beautiful music back to Brisbane again in 2019.


Japan Conversations - Mt. Katsuragi , Nara
Member-submitted stories..
Spring in Japan is not all about chasing cherry blossoms.
From March,the country is awash with a fantastic variety of floral colour and Mt Kutsuragi in Nara Prefecture is no exception.


Do you have something you'd like to share with AJS members?

Perhaps a travel story, article, Japan-related book or movie review, recipe or photograph. We always welcome any suggestions from members. Please send your contributions to Go-Nichi to the following email address: newsletter@austjpnsoc.asn.au

The AJS e-newsletter is sent to members at the end of the first week in every month.

GPO Box 2036 | Brisbane | Qld | 4001
execsec@austjpnsoc.asn.au
Chancellor: His Excellency, The Governor of Queensland
Co-Patrons :
The Hon. The Premier of Queensland,
The Consul-General of Japan, Queensland

Committee

Ms Margaret Rackemann - President
Mr Andrew Hay - Immediate Past President
Mr Yuki Nishiyama - Vice President
Ms Julie Yamamoto - Vice President
Ms Taeko Matsunaga - Secretary
Mr Steve Abbott - Honorary Treasurer
Ms Tomomi Iwasaki - Assistant Treasurer
Mr Ross McConachie - Past President
Mr Ross Humphreys - Past President
Mr Mark Bulley- Webmaster
Ms Shoko Arakawa
Dr Taeko Imura
Ms Gladys Busch
Mr Takeshi Takada
Mr Kohei Tamura
Mr Ian Parker
Ms Nicole Patterson